On our homepage, in the top right corner, next to the cart icon, you can click the account icon to access your account. That is, if you have an account ;) If you don't have one yet, and you click the icon, you can easily create an account by clicking 'Sign up'.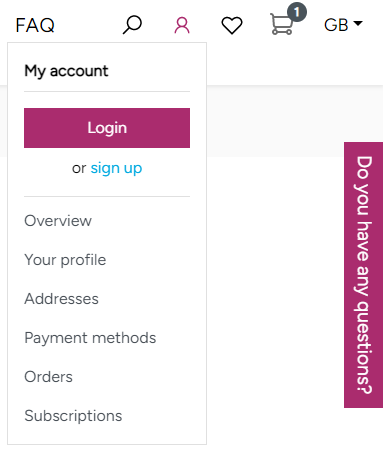 Another - probably easier - option is to log in or create your account during the checkout process. When entering your shipping information, you can:
click the blue link on top of the page to login
enter a password to create an account. You can also order as a guest by ticking the box between e-mailaddress and password. Then, you'll skip making an account.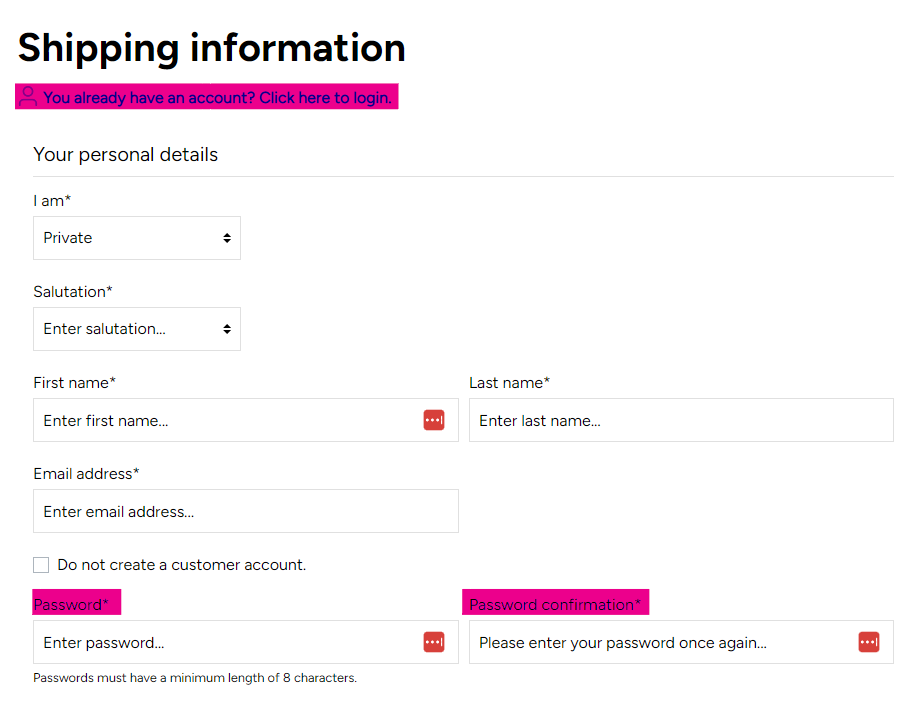 0
0
Was this article helpful?
0 out of 0 found this helpful